Artwork from the Family Collection
Paintings and Portraits:
BIRCH GROVE - 1881 Oil by A. Kuindzhi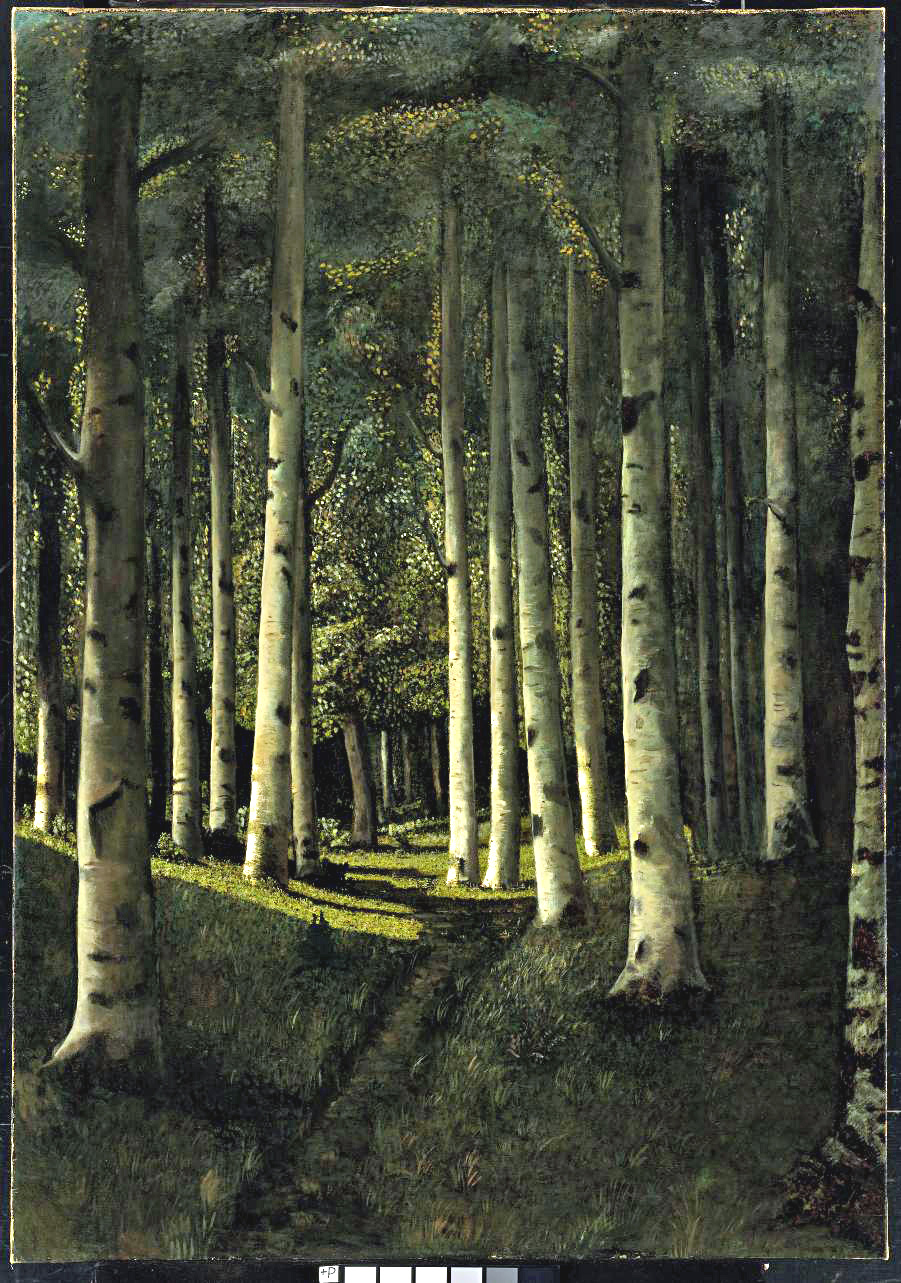 This oil, "Birch Grove" by Arkhip Kuindhzi, a landscape artist from Ukraine, was painted in 1881 for a Russian mining industrialist who didn't pay for it. The painter subsequently sold it to Fedor Tereschenko, the Ukraine sugar magnate, for seven thousand rubles. His wife sent it to her Cannes home so that she would be reminded of her homeland while wintering on the Mediterranean. In the late 1920s she moved along with her daughter Nadehzda to Bursinel, Vaud in Switzerland. They named the home Springland II after their home in Cannes they had also called Springland. The painting stood nearly 7 feet high including its framing and so was hung on the wall of the staircase between the first and second floors. The portrait of Vladimir Mouravieff-Apostol-Korobyine being of similar size occupied the staircase wall between the ground and first floor landing. Nadehzda bequeathed the painting to her granson, Michael, in 1967 and after it was refurbished in Geneva, it arrived in New York and hung on the wall of Michael's various residences until being sold in 2008 at the Sotheby's Russian Art Auction on 15 April 2008 (see Results).
Hetman Danylo Apostol Portrait - c. 1694 by unknown artist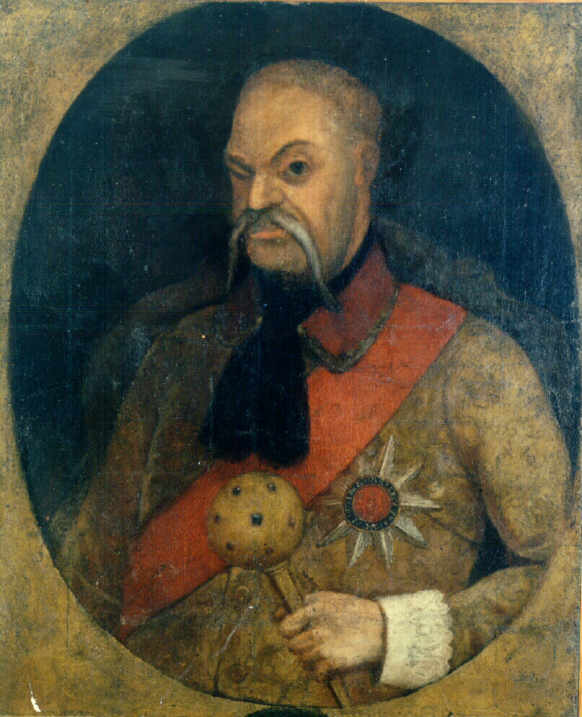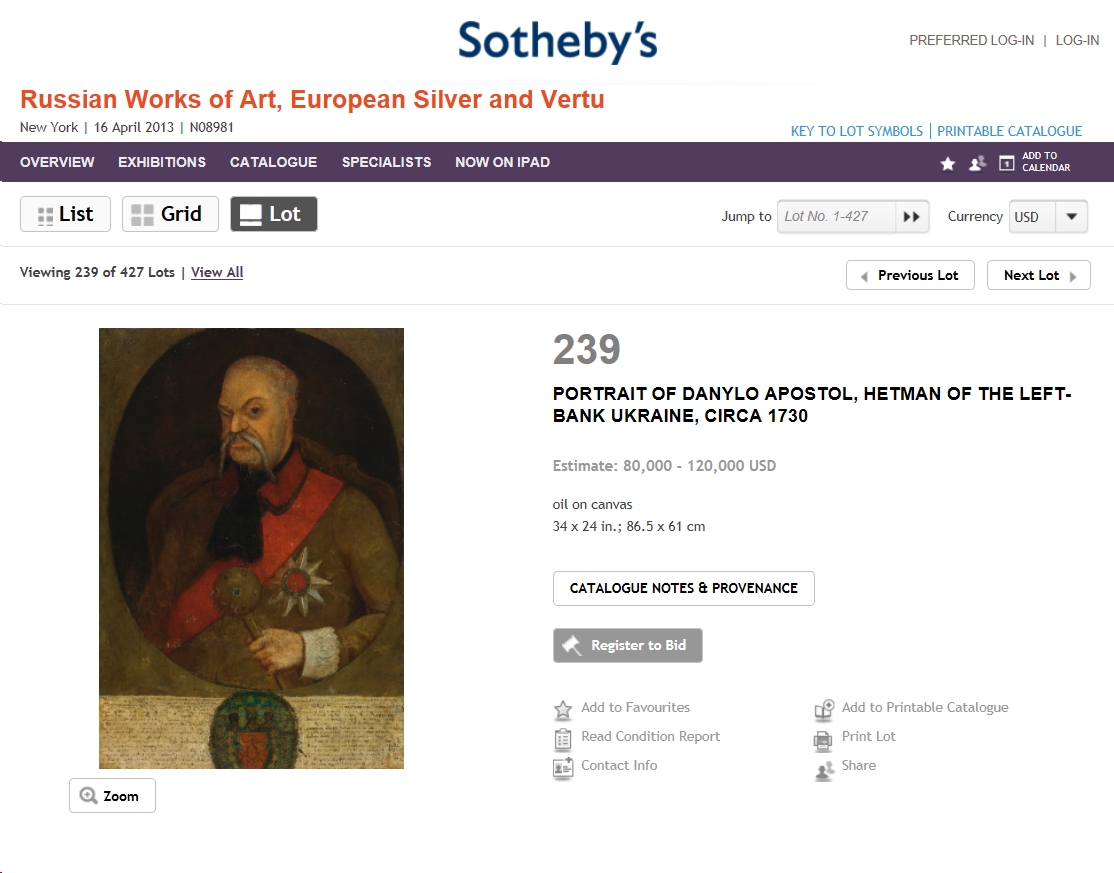 The painting hung in the drawing room of the Springland II home of his great grand-nephew, Vladimir, until 1967 when it was given to his son, Alexis, and moved to the smaller house he had in Bursinel. It remained there until it was moved to his home in Vence in the south of France around 1972. Following his death in 2000, the portrait was bequeathed to Michael Mouravieff-Apostol-Korobyine, his godson and the elder of the surviving namesakes. It reached New York in early 2008 where it joined other pieces of art in his collection. In 2013 it was valued at around $100,000 and sent to the auction house but was withdrawn and sold privately to Christopher Mouravieff-Apostol and sent to the Decembrist Museum in the house in Moscow that Christopher had recently refurbished.
Hetman Danylo Apostol Portrait - c. 1890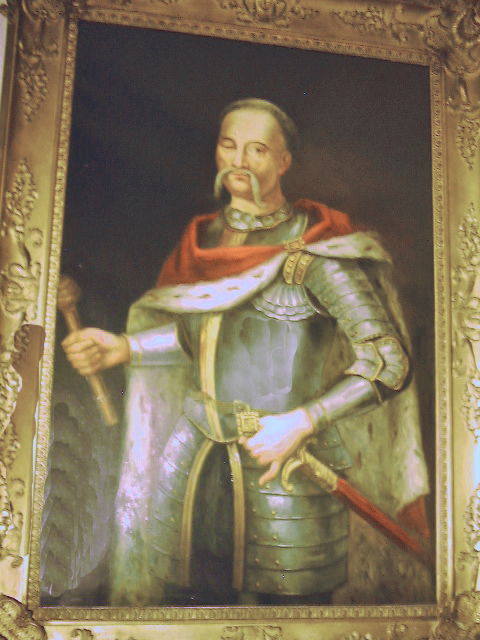 The painting hung in the main hall of the Springland II home of his great grand-nephew, Vladimir, until 1957 when it was given to his son, Andrew, and moved to his Geneva apartment where it remained until the death of his widow in 2014. The painting was made from earlier renditions such as the previous portrait so as to conform to many other family portraits hanging in the Family estates including those of the Bibikoffs, Korobyines, Terestchenkos and Mouravieffs. High definition photographs were made by Christies for Nicholas Mouravieff-Apostol-Korobyine in 2015 and a series of Giclees were produced for his collection. The giclees were then touched up with oil paint to add texture and then framed in period authentic frames. They remain in the MAK Foundation collection.
Decembrist Matvei Mouravieff-Apostol Portrait - c. 1885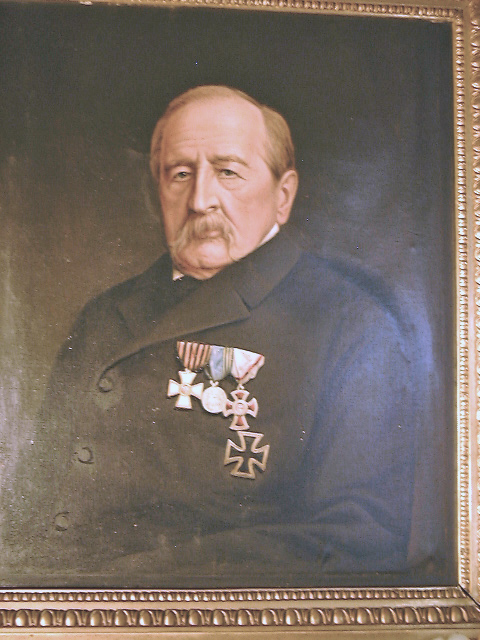 Following the release from his Siberia imprisonment by orders of Tsar Alexander II in 1856, Matvei Mouravieff-Apostol, the elder of the Decembrist brothers, regained his medals and honors. In 1885 this painting was done showing the aged warrior with his medals restored. The painting hung in the main hall of the Springland II home of his nephew, Vladimir, until 1957 when it was given to his son, Andrew, and moved to the family's Geneva apartment where it remained until loaned by his son, Christopher, for exhibition at the Decembrist museum in Moscow in May 2013.
Mary Hall-Caine Collection - mixed media from 1925 - 1990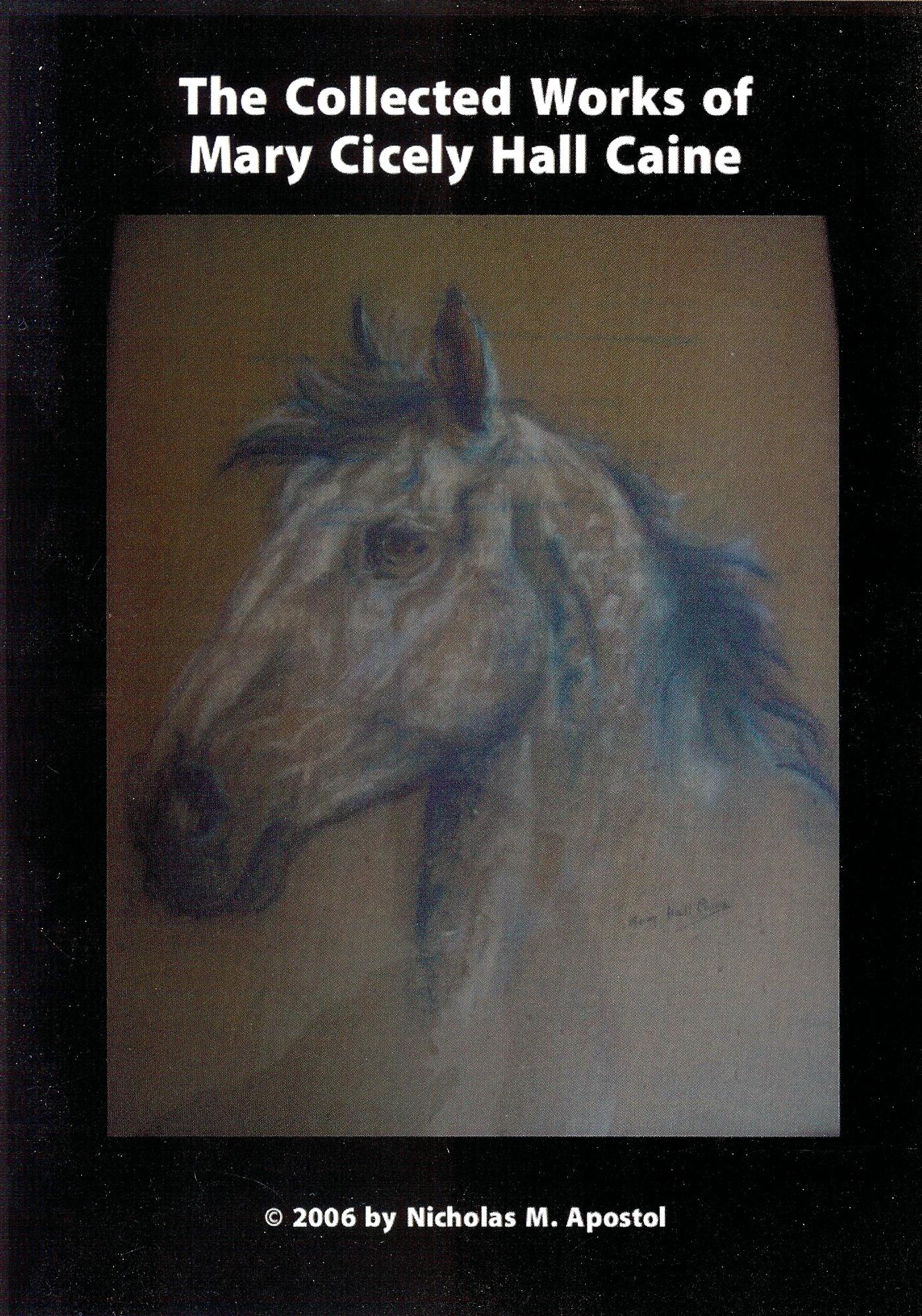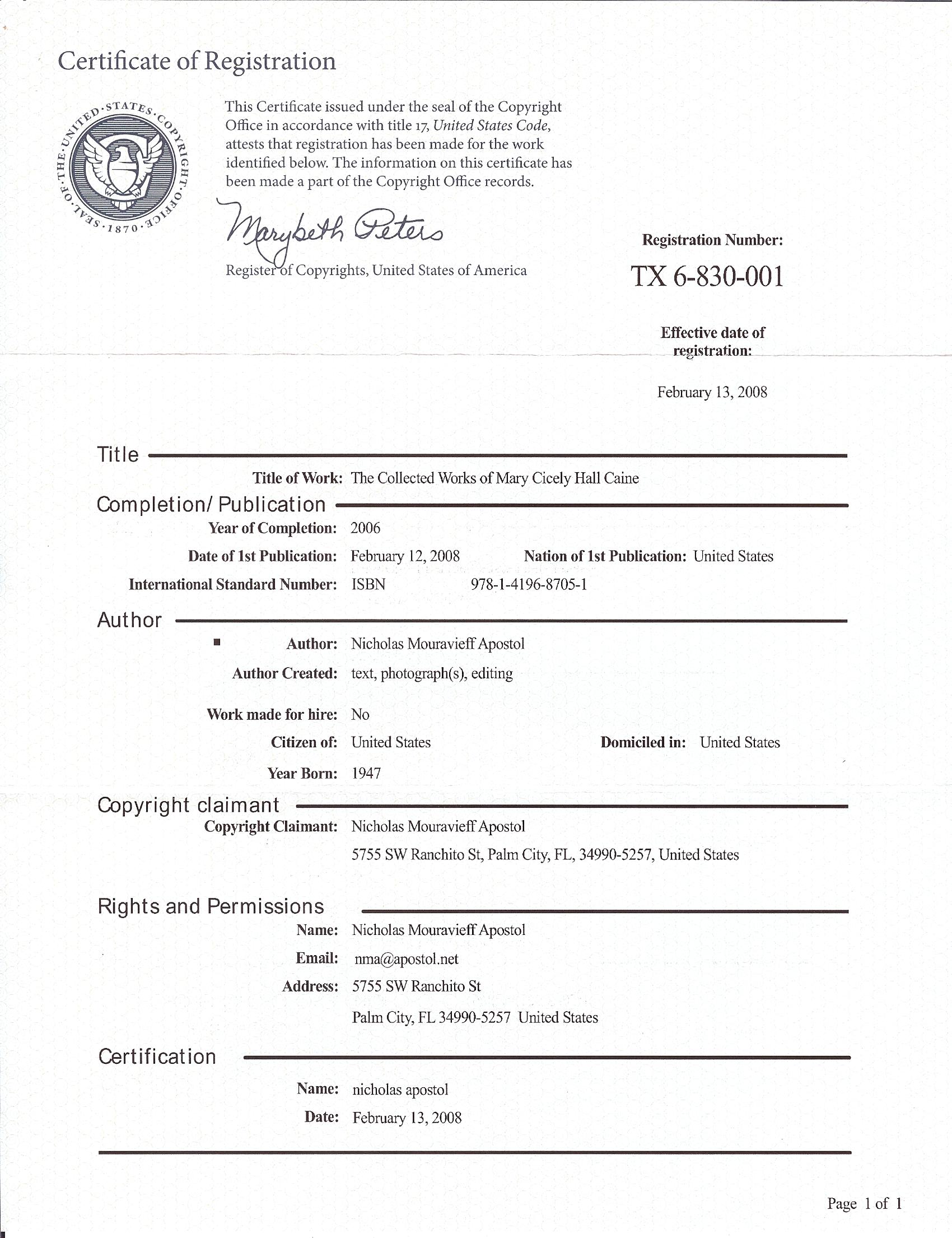 This collection was assembled following the artist's death in 2002. The artist was the first wife of Andrew Mouravieff-Apostol-Korobyine. She was the granddaughter of the famous pre-Raphaelite Manx author, Sir Thomas Henry Hall Caine. It includes oils, watercolors and pastels mainly of horses painted by the artist from the age of 8 to her last undertaking at age 75, the horse in the Ronald Reagan Presidential Portrait hanging in the National Museum of Sport. All the paintings were restored and reframed in 2005 and are currently in the Family Collection in Florida and New York. A book published in 2008 contains images of all the artist's works. click on http://www.hallcaine.com/MHCPaintings.htm
Dante's Inferno - Peter Paul Rubens oil on copper c. 1630
As in many other masterpieces in the Family collection, this piece was bought by Feodor Terestchenko for his eldest daughter, Nadehzda and hung in her Paris apartment before being moved to her Cannes, France estate. It later hung in her Bursinel, Vaud home before she gave it to her son, Andrew, who moved it to his Geneva apartment where it remained until the death of his widow, Ellen, in August 2014. In 2000 it was taken to Belgium to be examined by experts in the field and was later studied by representatives of Christies. It could not be certified as a Rubens original though being definitely from the period was presumed to be of the Rubens school. It was proven to be of the period and was somewhat rare in that it was painted on copper sheet. Discussion of its origin and status continue to this day.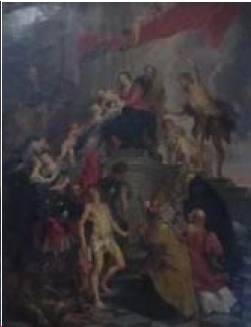 Madonna and Child - plaster relief, early 18th Century Italian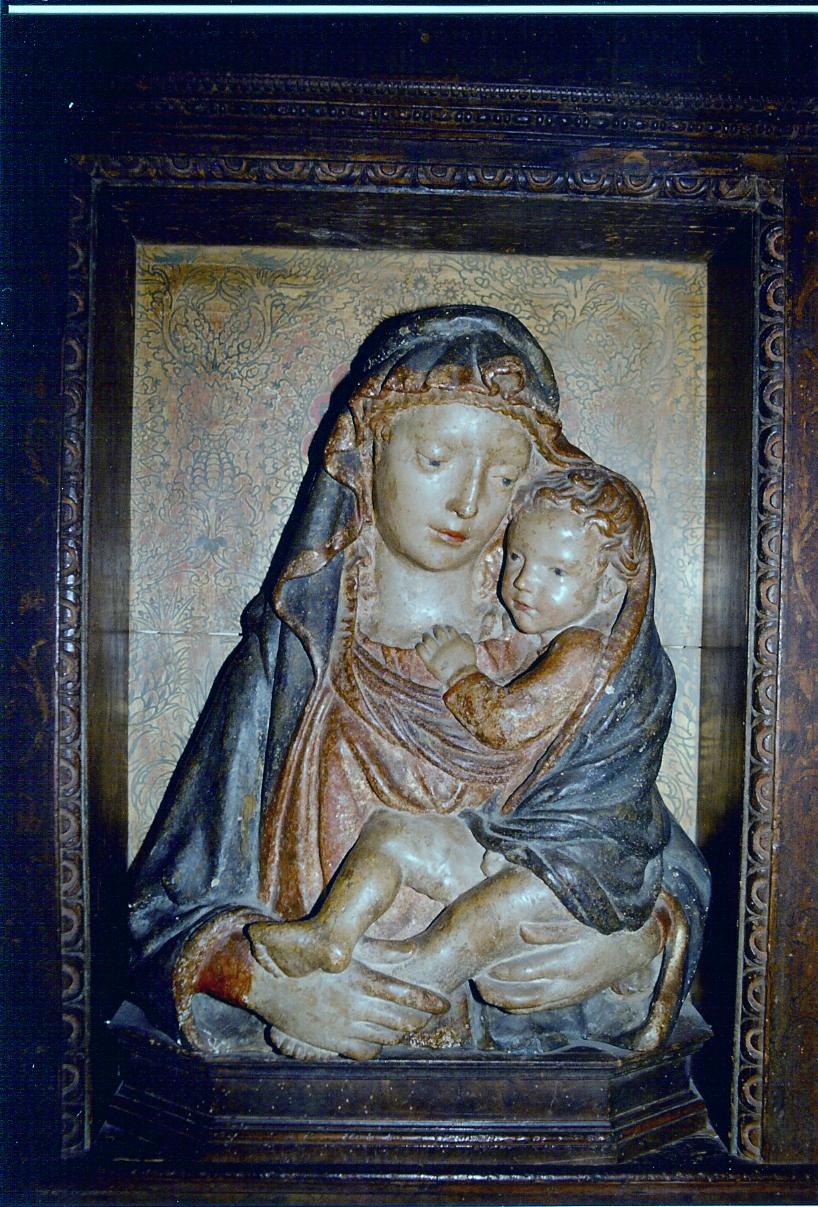 This very old masterpiece was acquired in the 1800s by the Terestchenkos and placed in their Cannes residence. It was moved to the Swiss estate of the Mouravieff-Apostol-Korobyines in 1928 and upon the death of Nadehzda in 1967 was bequeathed to her eldest son, Vadim. He loaned it to his younger brother, Andrew who kept it in the Geneva apartment until his death whereupon the artwork was given to Michael, his eldest son, and sent to his New York home in 2002. In 2005 it was sold for an undisclosed price to an anonymous buyer by Michael.
The piece is an excellent reproduction made with plaster and not baked clay or stucco. The polychromate is also of the 19th Century as well as the backing panel. However, the frame is much older dating to the 16th or 17th Century. This type of work depicting the Madona and Child was traditionally attributed to Jacopo Della Quercia but more recently is considered more likely the work of Lorenzo Ghiberti.
J. M. W. Turner Prints - ca. 1826 Pen and Ink / Engravings / prints
1775-1851 British painter and printmaker. He dominated British landscape painting throughout the first half of the 19th century. He established a reputation in the Royal Academy, London, first as a topographical watercolourist and then within a few years as a painter of Sublime and historical landscapes. These are currently in the MAK Foundation collection.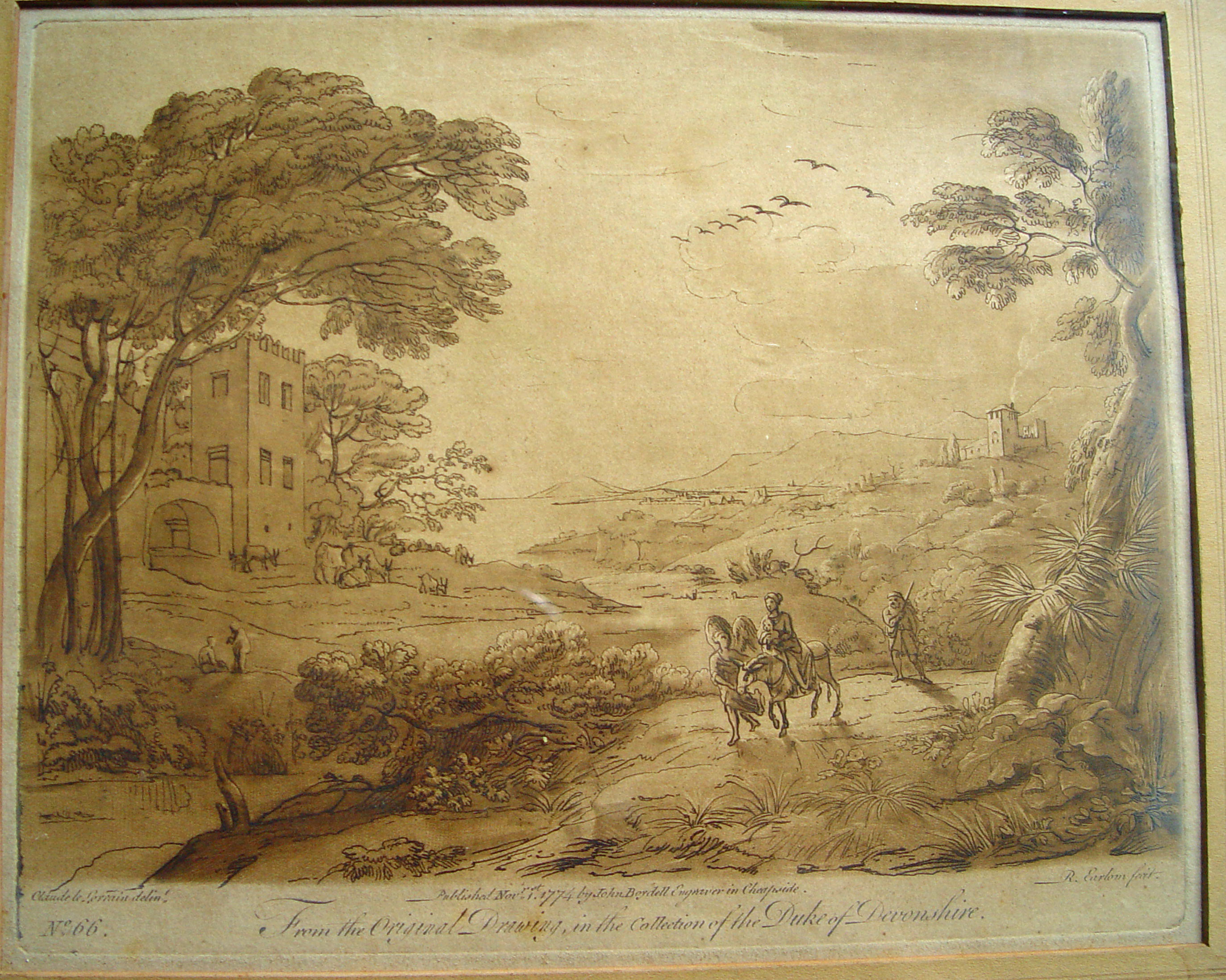 Miniature portraits, paintings and etchings
This portrait of Nadehzda Tereschenko (Mouravieff-Apostol-Korobyine) was done by the well known and established miniaturist and portrait photographer Keturah Collings at her London studio. Although it is dated 1901 when the sitter would have been just 14 years old, the date was probably erroneous and should have been around 1905 or 1906 when she was 19 years old.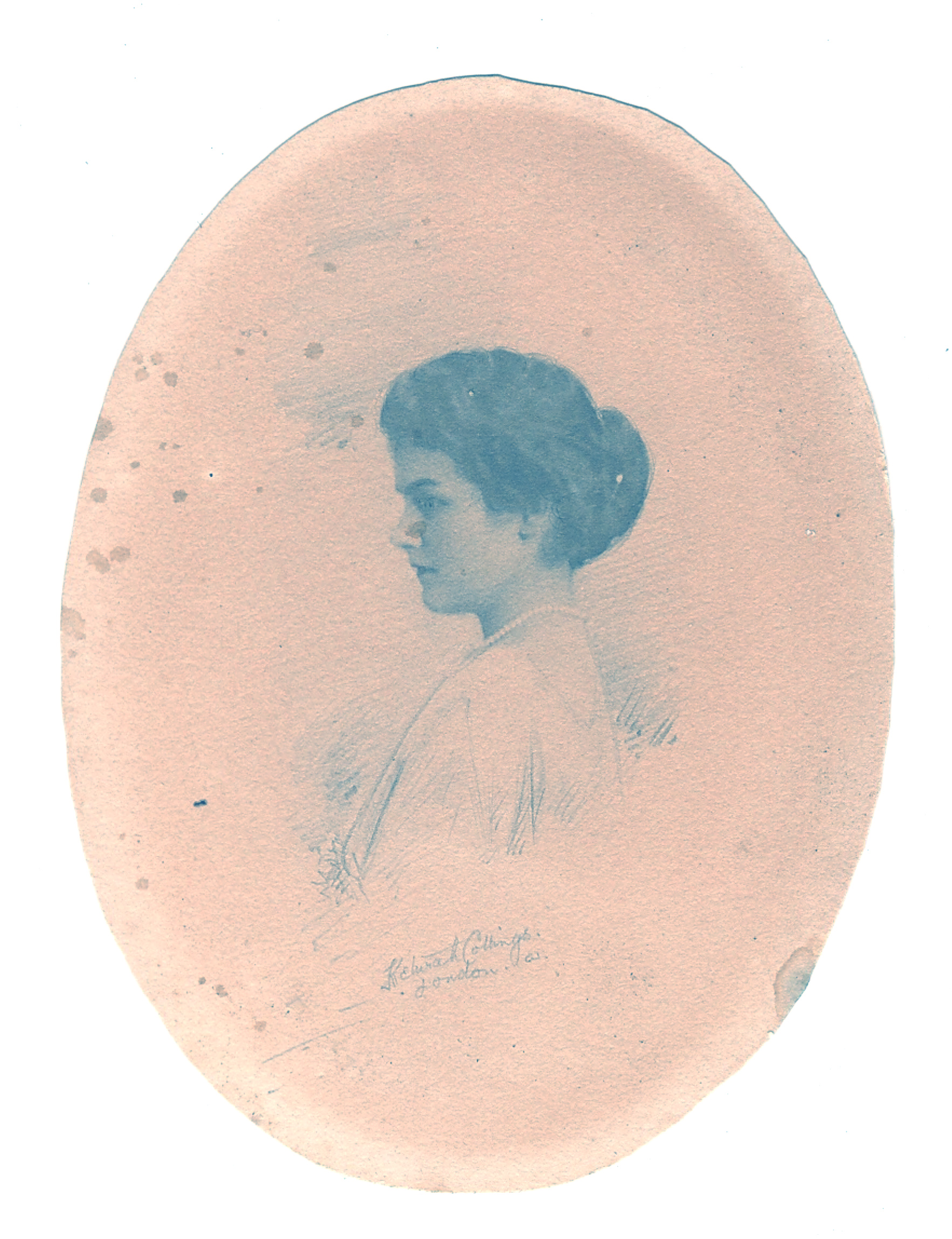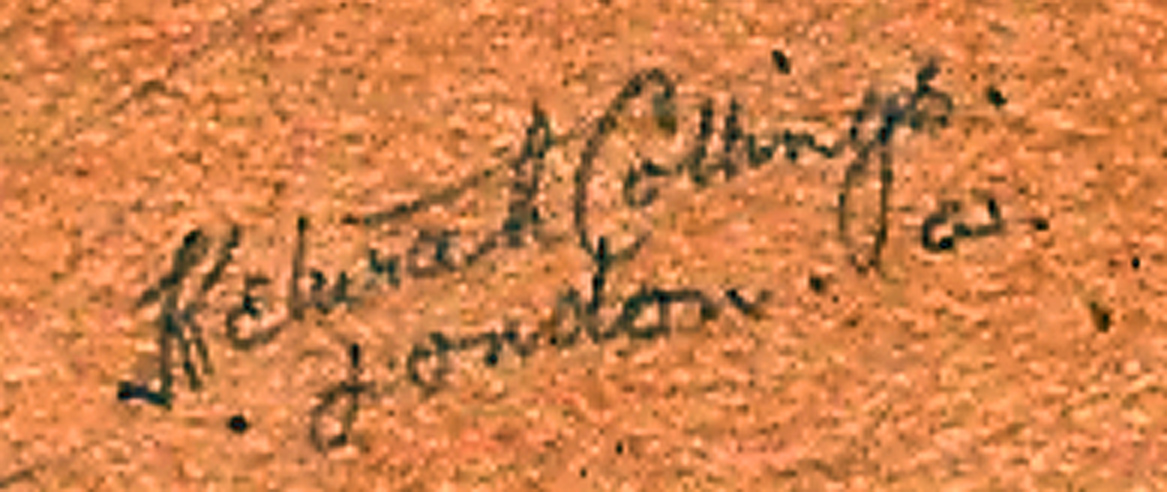 Her future husband (1909), Vladimir, liked it so much that he kept it in an oval enameled and silver frame on his bedside night table until his death in 1937 and Nadehzda kept it by her bedside until her own death in 1987.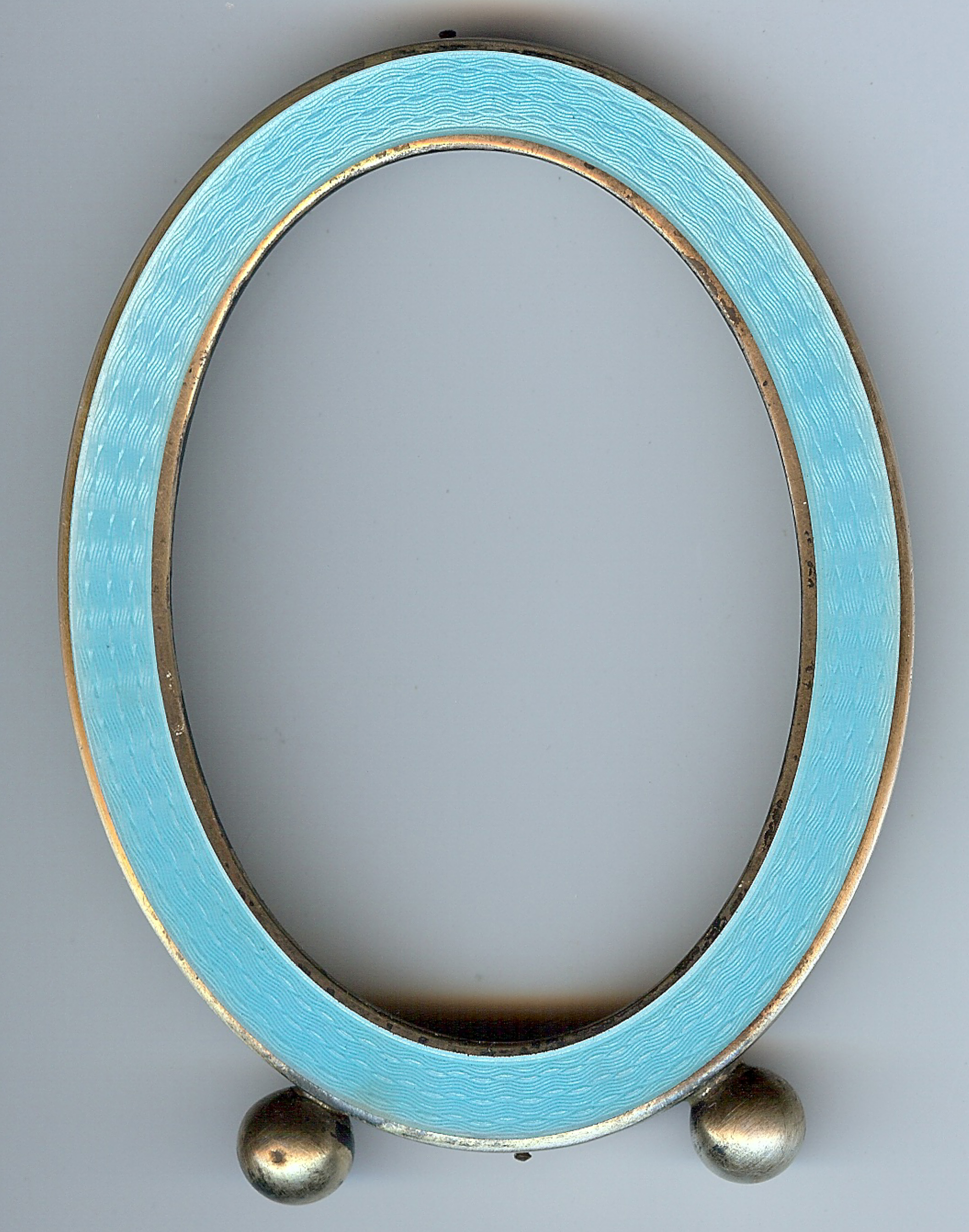 The oval frame and mark of the silversmith

When the frame was opened for cleaning in 2008, another miniature was discovered behind the above image. It is a color portrait of Nadehzda done in Berlin probably around 1910 or 1911. There appears to be the signature of the painter in the lower right quadrant but it is too faint to make out with any certainty. It was probably the original portrait for the frame but was subsequently replaced by the earlier picture. While the above picture is essentially a photograph with some pen and ink enhancements, the below miniature would appear to be a watercolor painting.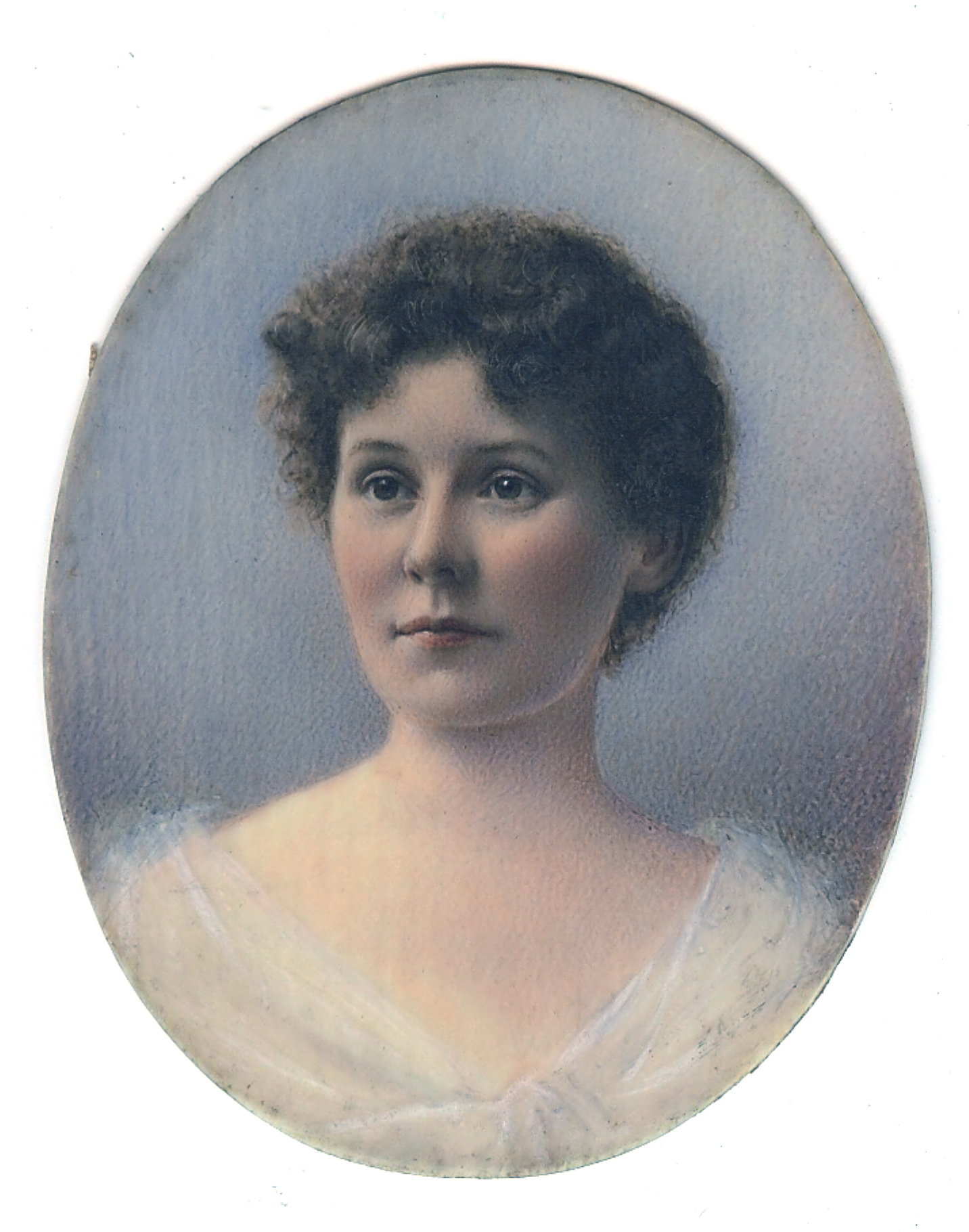 Silver Box with Enamel Inlay and Miniature Painting
This box was probably used to hold candies or possibly facial powder. The silver plated box has fine etching and the top has a fine enamel appliqué often found in the works of Carl Peter Faberge. There are no discernible markings that would prove the maker but the oval miniature watercolor is signed by O. or D. Ulbrich and the portrait of Nadehzda Terestchenko would show her in her early twenties so it is likely the box was made between 1906 and 1910. It might have been a wedding present.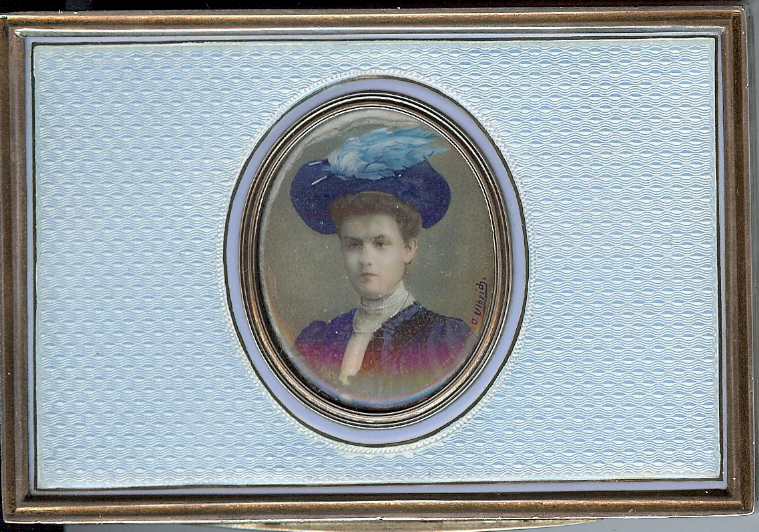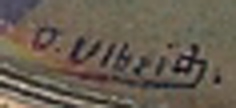 Modern and Impressionist Works of Art
During the last forty years, Nicholas Mouravieff-Apostol-Korobyine amassed a collection of several hundred pieces produced by representative artists from across the globe. They have been included in the MAK Foundation created by Nicholas and are comprised mostly of well known impressionist artists with works dating from the early part of the 20th century to current artists' works. They have been examined to establish their authenticity and are appraised on a regular basis by licensed appraisers in the art world. Here are a few examples:
Pablo Ruiz Picasso (1881-1973) similar to "Le Matador et Femme Nue" Ref: page 98, item 283, vol 32 Christian Zervos Catalog 1977. There are subtle differences suggesting it was a re-creation as there were numerous works with the same title and appearance.
Oil on Canvas, Unframed, 63" x 51" (160 cm x 130 cm) created circa 1970.
This piece was a gift from the Artist to his friend, Iveta Sachankova of Czechoslovakia, who owned it until her death. She spent much of her life in Bilbao, Ovideo and Madrid, Spain before moving to Ft. Lauderdale, Florida. Picasso travelled to Florida frequently before his death and was known to visit art studios and give short lessons, often leaving behind his creations. These helped offset his famously ostentatious and expensive lifestyle. The piece was purchased from her Estate in 2020 by Nicholas Mouravieff-Apostol-Korobyine and added to the MAK Foundation collection. An appraisal was completed by Grant Miller in 2022 and concluded its market value to be $16 million.